Who is Islam Makhachev Coach, where is he from?
Who is Islam Makhachev and where is he from? He is a student of Khabib Nurmagomedov.
Google Haberlere Abone ol
Islam Makhachev became a closely followed sim all over the world with his UFC match with Charles Oliveira. Who was Islam Makhechev, who narrowed the ring to his opponent, started to be a matter of curiosity. So, Who is Islam Makhachev Coach, where is he from? And where is he from? He is a student of Khabib Nurmagomedov.
WHO IS ISLAM MAKHACHEV?
His full name is Islam Ramanzanovich Makhachev.
He is a Muslim fighter of Chechen origin from the Islamic geography of the Caucasus region of Russia.
Islam Makhachev was born on September 27, 1991 in Makhachkala, Russia.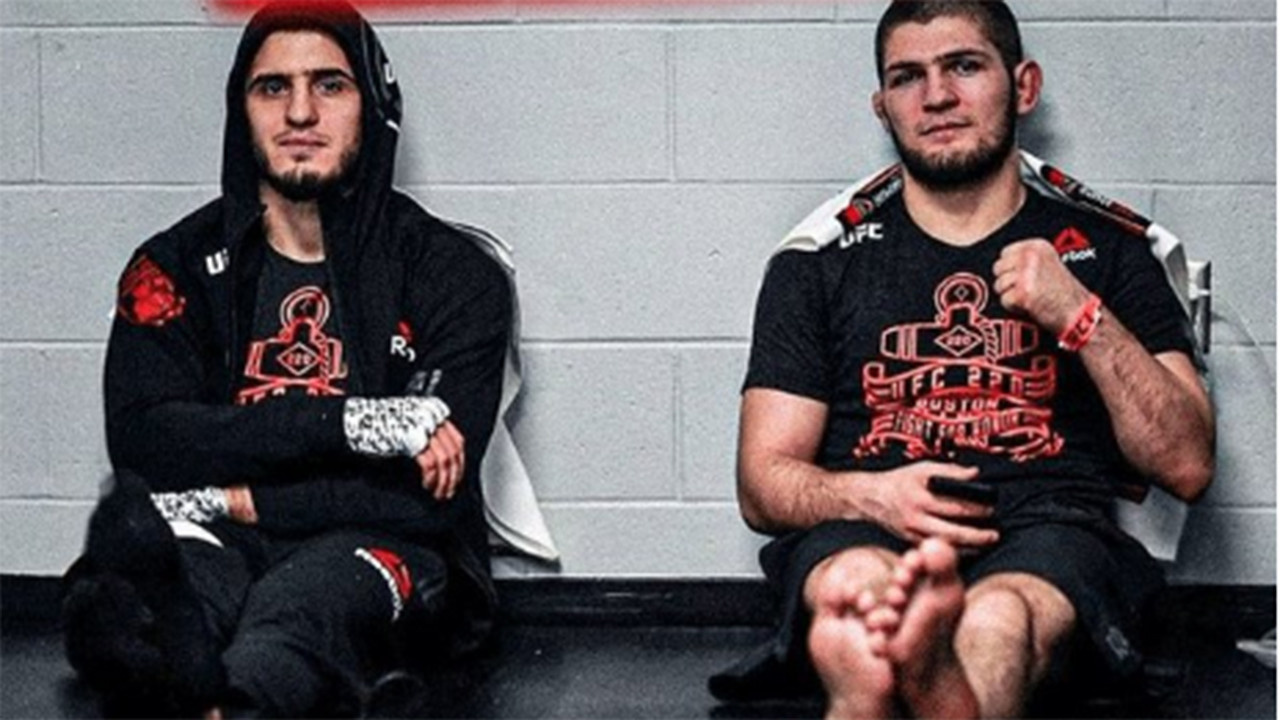 is a Russian professional mixed martial artist and former Sambo competitor. He currently competes in the Lightweight division of the Ultimate Fighting Championship (UFC).
Makhachev was the 74kg combat sambo world champion in 2016. Ranked #4 in the UFC lightweight rankings as of May 9, 2022.
An ethnic Lak, Makhachev was born in Makhachkala and grew up in the remote village of Burshi (then Soviet Union, Russia, part of the Dagestan ASSR, now the Republic of Dagestan), where he trained and competed in combat sambo. .
He won the gold medal at the 2016 World War Sambo Championships. Defeated Bulgarian Valentin Benishev 7-0 in the final match.
ISLAM RAMAZANOVICH MAKHACEV'S MATCH SCORECARD?
M-1 Global
Makhachev made his debut at M-1 Global on February 12, 2011 against Tengiz Khchua and won the fight by KO in the first round.
In his second fight for promotion, Makhachev faced Mansour Barnaoui at the M-1 Challenge 38 on April 9, 2013. He won unanimously (30-27, 30-27,30-27).
On August 21, 2013, Makhachev faced Brazilian Jiu-Jitsu black belt Rander Junio ​​undefeated at the M-1 Challenge 41. He won unanimously.
Makhachev faced and defeated M-1 Global Yuri Ivlev at the M-1 Challenge 49 on June 7, 2014.
On September 7, 2014, in his final match for M-1 Global before signing with the UFC, Makhachev defeated Ivica Truscek by submission in the third round.
UFC
On October 2, 2014, Makhachev signed a four-fight contract with the UFC. He presented Leo Kuntz in the second round at UFC 187 on May 23, 2015.
Makhachev faced Adriano Martins at UFC 192 on October 3, 2015.[22] He lost by knockout in the first round, marking his first professional defeat.
He faced Chris Wade at UFC Fight Night 94 on September 17, 2016.[Won the fight unanimously.
Makhachev defeated Nik Lentz at UFC 208 on February 11, 2017.
Makhachev defeated Gleison Tibau by knockout in 57 seconds at UFC 220 on January 20, 2018.
Makhachev faced Kajan Johnson at UFC on Fox 30 on July 28, 2018. Makhachev defeated Johnson.
Makhachev defeated Arman Tsarukyan at UFC on ESPN+ 7 on April 20, 2019.
WHO WINS ISLAM MAKHACHEV - CHARLES OLIVEIRA?
Islam Makhachev entered the ring with Charles Oliveira on Saturday, October 22, 2022 at the UFC.
Islam Makhachev vs Charles Oliveira match was followed closely from all over the world.
So, Islam Makhachev, Charles Oliveira, who won the match?
Of course, Islam Makhachev won the match. With a knockout.
MAKHACHEV: KHABİB IS NERVOUS BECAUSE HİS "BROTHERS" ARE FİGHTİNG
During a recent interview with TSN's Aaron Bronsteter, Makhachev was asked whether or not Khabib becomes more nervous ahead of his fighters' outings nowadays than he did for his own.
After confirming that to be the case, the #4-ranked lightweight recalled his experience in the corner with Khabib for teammate Tagir Ulanbekov's defeat to Tim Elliott at UFC 272 this past March.
According to Makhachev, Khabib's nerves derive from the fact he's not just watching his pupils in action, he's seeing his "brothers" competing inside the cage.
"I think so, because he's nervous too much always," Makhachev said. "I was (cornering) with him when Tagir (Ulanbekov) fought in the UFC. When he (didn't) listen to us, (Khabib went) so crazy. He's nervous too much. Because we're not just teammates; he knows his brothers (are) fighting."
Khabib Nurmagomedov'un öğrencisi Islam Makhachev, Charles Oliveira'yı pes ettirdi ve yeni hafif sıklet şampiyonu oldu! #UFC280 pic.twitter.com/TOSNSO65Im

— S Sport (@ssporttr) October 22, 2022